Josephson Engineering
Founded by David Josephson, the company makes a small line of microphones with applications in the studio, on stage, and in measurement. Company principals include Josephson, Kelly Kay and David Gordon, who all work full-time at the headquarters and manufacturing facility in Santa Cruz, CA.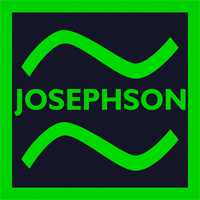 MIXAs an OEM supplier, Josephson has manufactured capsules for Manley's Gold Reference mics and for Groove Tubes' (pre-Alesis) Series 2 and Series 3. The company has also built instrumentation mics for Meyer Sound and SYSid Labs. Josephson keeps a low profile, which is a shame, because this small, Santa Cruz, CA-based company consistently offers excellent products.
David Josephson was interviewed in Tape Op #48.
Current Josephson Engineering Microphones