Cloud Microphones
Cloud Microphones was founded in 2009 to bring Stephen Sank's original ribbon microphone designs to production.
Stephen Sank learned the art and science of ribbon microphone design from his father, Jon R. Sank, who was the successor to Harry Olson at RCA's microphone lab. Jon Sank's BK-11 and BK-10A microphones remain highly regarded today.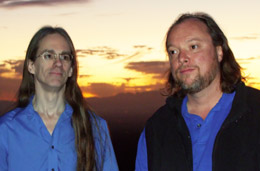 Stephen Sank applied a lifetime of experience restoring, repairing, and upgrading ribbon microphones to the design of the JRS-34, a new ribbon mic named for his father. The microphone includes several new ideas, including a low-noise amplifier circuit and a shockmounted motor assembly.
Sank cofounded Cloud Microphones with recording artist RJ Cloud in 2009.
Cloud Microphones products, including three models of the JRS-34 and an inline "pre-preamp" known as the Cloudlifter, are made in Tucson, AZ, by a minority-owned fabrication facility called Aerofab. Final assembly and testing is done under the direct supervision of Stephen Sank.
Current Cloud Microphones Microphones
Discontinued Cloud Microphones Microphones