Aseyer Electric Technology Nanjing Co
Aseyer is a manufacturer of condenser microphones in the Jiangsu region of eastern China. It was founded in 1997 under the name Nanjing Electroacoustical Institution.
The company has developed a proprietary capsule design that claims higher sensitivity, lower distortion, and higher signal-to-noise ratio than the vintage AKG and Neumann large-diaphragm capsules. The Aseyer capsules are single-sided and edge-terminated, with a diameter of 36mm and diaphragms made of either aluminum or nickel. They are said to be free of problems related to moisture and humidity.

The Aseyer line of microphones includes large- and small-diaphragm condensers in both traditional stand-mount and handheld designs.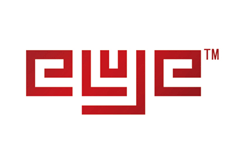 The products are all branded with the company's distinctive "EYE" logo.
Discontinued Aseyer Electric Technology Nanjing Co Microphones